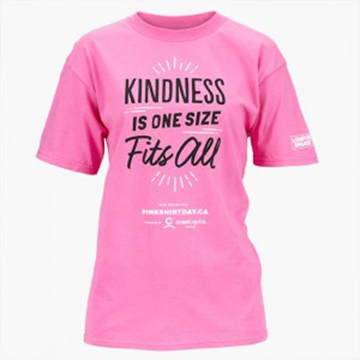 We all have a role to play in promoting healthy relationships and preventing bullying - in our schools, our homes, and our communities.
wearing a pink shirt;
participating in events in and around your community; and
sharing a photo of yourself on social media using the hashtag #PinkShirtDay
Join us in wearing pink and demonstrating our commitment to work together to promote healthy relationships and prevent bullying. Additional information is available at alberta.ca/bullying.