Films On Demand is a web-based digital video delivery platform that allows you to view streaming videos from Films Media Group anytime, anywhere, 24/7!
Thousands of videos are available for in-class use and remote viewing from the library, in the dorm, or at home. Special features built into the Films Demand platform allow users the ability to organize and bookmark clips, share playlists, store quick links to favorite videos, and manage their entire collection through an administrative reporting system.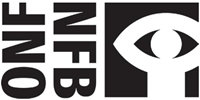 Portage College subscribes to the National Film Board. Any films found at www.nfb.ca can be shown in class. Instructors can also create a homepage in CAMPUS (click on Education). Check out these Study Guides.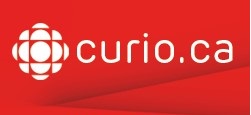 Curio.ca gives teachers and students streaming access to the best in educational video and audio from CBC and Radio-Canada. You'll find documentaries from television and radio, news reports and more - all available with a single subscription!
Our collection features thousands of programs and hundreds of teacher resource guides carefully curated to support provincial K-12 curricula and post-secondary courses across the country. Curio.ca gives teachers and students 24/7 access to a wealth of primary-source content in English and French. It's a great tool to help students develop critical-thinking skills. Every week, we add new content selected for its educational relevance, always commercial-free, including the latest from CBC's award-winning documentary, news, drama, and children's programming (e.g. Doc Zone, The Nature of Things, The Fifth Estate and The National).
Note: In order to view films off campus, you must create an account first. Please ask library staff for the access code needed to create your account.

Criterion on Demand: Over 2000 educationally relevant feature film & documentary titles (English, French and Subtitled/Captioned versions) are available for streaming from a wide variety of major producers!
Note: FOX films are on-campus viewing only.
Please use Google Chrome. Internet Explorer and Firefox require the Microsoft Silverlight plugin to be operational. Criterion on Demand won't work on mobile devices.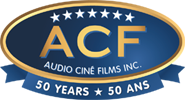 Audio Cine: Hundreds of educationally relevant feature films & documentary titles are available for streaming!
Please use Google Chrome. Internet Explorer and Firefox require a plugin to be operational.
Off-site access to streaming videos is restricted to the Portage College students, faculty, and staff. For usernames and passwords, contact the Public Services Librarian.