Congratulations Class of 2020 on successfully achieving a milestone by completing your studies at Portage College.
Convocation is an exciting time for us all. Whether we are instructors, learning support, library staff or administration, we want to successfully "portage you" onto your next journey.
We value our connection with you, and we hope that you will fondly remember your time with your Portage family.
Virtual Convocation will begin at 7:00 P.M. Join our host, Carrie Froehler, on Zoom to engage in the celebration.
How to join a Zoom meeting.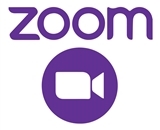 Click the above icon to join convocation.
Family and friends are welcome to share congratulatory messages by posting them on Flipgrid or any of our social media channels linked in the "Continue the Celebration" dropdown below.